New York WhiskyFest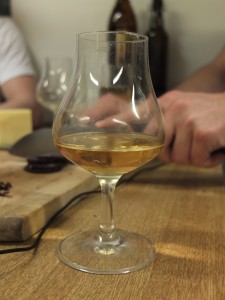 The 15th annual WhiskyFest will hit New York City  October 26 – 27. The Marriott Marquis Times Square will be hosting the event, that will feature a selection of more than 250 whiskies from around the world. Whisky enthusiasts will be treated to some of the rarest and most expensive whiskies you can find.
Some of the Whiskies that will be available for sampling include; Irish whiskies, single malt and blended Scotch, all types of bourbons, and Tennessee whiskies. Some of the whisky brands that will be available for sample are; Aberfeldy, Dewar's, Koval Distillery, Laphroaig, Duncan Taylor, Angel's Envy Kentucky Straight Bourbon, Four Roses, Auchentoshan, Macallan, George Dickel, Mackmyra, Bardstown Barrel Selections, Michael Collins Irish Whiskey, Bastille 1789 French Whiskey, GlenDronach, Old Potrero, Glenfiddich, Glenmorangie, Bruichladdich, The Glenrothes, Highland Park, Yamazaki, and The Dalmore.
Along with the whiskey sampling, there will be a variety of speakers that will be hosting whisky seminars.
Some of the speakers include: Simon Coughlin – Bruichladdich, Matthew Crow – Johnnie Walker, John Glaser – Compass Box, Ian Logan – Chivas Brothers, Dr. Bill Lumsden – Glenmorangie & Ardbeg, Colum Egan – Bushmills, Barry Crockett – Midleton Distillery and David Perkins – High West.
As part of WhiskyWeek New York 2012, there will be events and tastings at Park Avenue Liquor Shop. Check out Malt Advocate for more details.
WhiskyFest NYC
October 26-27,2012 | Fri 6.30pm-9.30pm; Sat 6.30pm-10.30pm
Regular admission: $175 | VIP admission: $225
Check the event site for tickets.
Marriott Marquis Times Square
1535 Broadway
New York, NY 10036
Map it
By Subway: A, C, N, Q , 1, 2 to Times Square.
Related posts: