Meet The Breeds Dog and Cat Show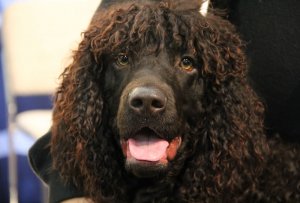 The 2012 AKC (American Kennel Club) Meet the Breeds event, will feature over 200 breeds of Cats and Dogs. The event which is in its forth year will take place at the Jacob K. Javits Convention Center in New York City on October 20-21. Get your tickets today!
This years event promises to be bigger and better as both the AKC and the International Cat Association (TICA), the world's largest genetic registry of purebred cats, join forces.
AKC Meet the Breeds, is the world's largest showcase of dogs and cats. They offer pet lovers a unique opportunity to play with some of the country's rarest dog and cat breeds while educating themselves about responsible pet ownership and choosing the right pet for their lifestyle.
You will have a chance to interact with dogs, cats, puppies and kittens and learn about their history and unique attributes. There will be over 100 vendor booths with all types of products for pets and their owners, demonstration rings featuring law enforcement K9s, grooming, agility, obedience and more.
2012 AKC MEET THE BREEDS
Jacob K. Javits Convention Center
655 West 34th Street
New York, New York 10001
Map it
Saturday, October 20, 2012, 10 am – 5 pm
Sunday, October 21, 2012, 10 am – 5 pm
Tickets
Online Prices:
Adult $15.00 each
Child $10.00 each
Ages 12 and under.
Related posts: