Category Archives:
Opera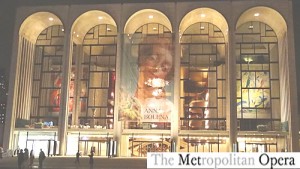 The Metropolitan Opera (The Met) is home for some of the most creative and talented artists, including singers, conductors, composers, orchestra musicians, stage directors, designers, visual artists, choreographers, and dancers from around the world.
On September 18th at 7pm, the legendary Tony Bennett will be performing. Mr.Bennett who has been known for his duets with musicians like KD Lang, Queen Latifah and The Red Hot Chili Peppers, just released his video of a duet with Amy Winehouse to honor her 28th birthday which would have been on September 14.
Mr. Bennett will be performing with Lee Musiker, guitarist Gray Sargent, drummer Harold Jones and bassist Marshall Wood.
"I've been practicing my whole life to perform on the stage of the Metropolitan Opera House. It's a dream come true." – Tony Bennett