New York City Beaches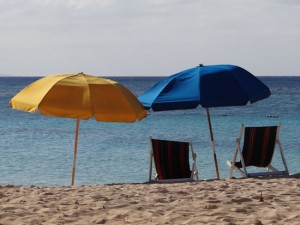 New York City has plenty to offer throughout the entire year and in summer there are a number of beaches that provide a ton of summer fun, from The Bronx to Staten Island. Each beach has its own personality that makes it special to NYC. Surfing, Concerts and Amusement parks are some of the things that you expect to find at New York City beaches.
Access to all beaches are free and swimming is permitted only when a lifeguard is on duty.
Coney Island
1000 Surf Ave.
Multiple Locations
NY 11224
For more informaton

Rockaway Beach
Beach 2nd St (to Beach 149th St)
Queens – The Rockaways
NY 11693
For more informaton

Midland Beach
Father Capodanno Blvd
Staten Island – South Beach/Midland Beach
NY 10306
For more informaton

South Beach
Father Capodanno Blvd
Staten Island – South Beach/Midland Beach
NY 10306
For more informaton

Wolfe's Pond Park
Holton Ave (to Cornelia Ave)
Staten Island
NY 10312
For more informaton

Orchard Beach
Park Dr
Bronx
NY 10464
For more informaton

Brighton Beach
Neptune Ave
Brooklyn – Brighton Beach
NY 11235
For more informaton

Manhattan Beach
Oriental Blvd.
Brooklyn
NY 11235
For more informaton

Jacob Riis Park Beach
Queens, New York
For more informaton

Related posts: