Today's Daily Deal is discount tickets to the the hilarious and outrageous musical comedy Naked Boys Singing! Celebrating its 11th anniversary, the show is jaw-dropping laughter that includes 16 original songs performed by 8 guys that perfume completely in the nude. It's a comedy and is meant to be super funny. You can see the show for only $15 – 35 .50 . There are many Off-Broadway shows that are offering discount tickets but, this one is sure to make you laugh!
Highlights of the deal:
$69.50 value for $15 – 35 .50
The NY Daily News says this show is "a hit with gays, straights and everyone in between".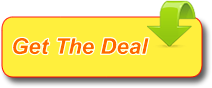 New World Stages
340 West 50th Street
New York, NY 10019
Map it