Today's Daily Deal features a delicious fresh fruit basket from Edible Arrangements. You will get $20 towards your purchase of $40.
When it comes to gift baskets, Edible arrangments are the best at what they do. Their selection of fresh fruit paired with Chocolate make it a perfect gift for any occasion.
The have themed baskets for birthdays, get well wishes, anniversaries, weddings, valentines day, tropical island moods and a variety of sports celebrations. You can fully customize your selection by adding chocolate covered fruit to any arrangement to create an edible gift basket that is truly unique. It's the perfect gift for one or a group.
The deal is only available at the location on 1765 Broadway between 56th and 57th. You must call in and place your order by phone.
Highlights of the deal:
$20 towards $40 purchase.
Bouquets are made fresh with premium fruit arranged in a variety of ways.
Each bouquet can be complemented with chocolate dipped fruit including dipped strawberries, dipped pineapple daisies, dipped banana slices, dipped Granny Smith apple wedges and more.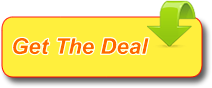 Edible Arrangements
New York
1756 Broadway
New York, NY 10019
Phone: 646.490.4000
Map it