Today's Daily Deal
is is a $40 value that you can get or $20 at multiple thrift shops across the city.

The deal includes:
12 locations throughout Manhattan & Brooklyn
Selection rotates daily
Proceeds fund campaigns to combat HIV/AIDS
Vintage clothing and wares can be found at a variety of stores across the city and you can also find new items as well.  Items range from, handbags, purses, jewelry, houseware, furniture, women and mens clothing and books. The deal is valid at 10 locations in Manhattan and two in Brooklyn.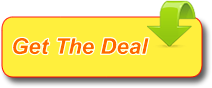 Locations:
Chelsea
143 W 17th St.
Manhattan, New York 10011
Map it
Brooklyn Heights
122 Montague St.
Brooklyn, New York 11201
Map it
Gramercy
157 E 23rd St.
Manhattan, New York 10010
Map it
Hell's Kitchen
730-732 9th Ave.
Manhattan, New York 10019
Map it
SoHo
130 Crosby St.
Manhattan, New York 10012
Map it
Tribeca
119 Chambers St.
Manhattan, New York 10007
Map it
Upper East Side
202 E 77th St.
Manhattan, New York 10021
Map it
Upper West Side
306 Columbus Ave.
Manhattan, New York 10023
Map it
West Village
245 W 10th St.
Manhattan, New York 10014
Map it
Upper East Side
1730 2nd Ave.
Manhattan, New York 10128
Map it
Upper West Side
2569 Broadway, Between 96th & 97th Streets
New York, New York 10025
Map it
Park Slope
266 5th Ave.
Brooklyn , New York 11215
Map it