Today's Daily Deal features tickets to the legendary Museum of Sex. The Museum is an open look into the evolution and cultural significance of human sexuality. With the deal, you can get two tickets, a $38 value, for just $19 plus 15% off at the OralFix Bar and Mosex Retail Shop.

Through its exhibitions, programs, lectures and publications, the Museum of Sex works to facilitate dialogue about sex and human sexuality and present the public with the best in current scholarship unhindered by self-censorship.
The Museum's advisory board is made up of scholars and leading historians such as Steven Heller, Timothy J. Gilfoyle, Ph.D., Mike Wallace, Ph.D., and June M. Reinisch, Director Emeritus for The Kinsey Institute for Research in Sex, Gender and Reproduction as well as institutional collaborations with New York University's Center for the Study of Gender and Sexuality.
Highlights of the Deal
Deal is $19 for 2 tickets ($38 value)
Erotic and tasteful exhibits
OralFix bar inside the museum with aphrodisiac drinks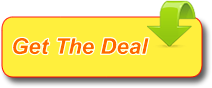 Museum of Sex
233 Fifth Avenue (@ 27th Street)
New York, NY 10016
Phone: 212.689.6337
Map it