Today's Daily Deal is a food experience at Heng 2 Thai Bistro. All dishes at Heng 2 are made to order at your desired spice level with premium meats, fresh produce and other quality ingredients. Lunch entrees are reasonably priced at $7.95 – $9.95.  Some of the dishes include, Basil Sauce entree, Panang Curry entree, Massaman Curry entree,and Roast Duck over rice.
House specialties include dishes like the four spices fish of crispy tilapia with sauteed sweet peppers, garlic and a zesty scarlet sauce with steamed vegetables or the hot and spicy Tom Yum fried rice.
Heng 2 is located in Hell's Kitchen.
Highlights of the deal:
$40 value for $20
Great portions for lunch and dinner.
Intimate dining experience.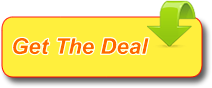 Heng 2
752 10th Avenue
New York, NY 10019
Phone212-765-7800
Map it