Today's Daily Deal features discount tickets for the Off-Broadway production of, A Charity Case. The play explores the adoption triangle between a birth mother, the relinquishing mother and a 17-year-old daughter. Tickets for the show are valued at $35 but with today's deal, you can purchase them for $17.
Set in the 1960s, A Charity Case examines every corner of the adoption triangle with truth, humor and heartache. Honoring the unique bond that unites a biological mother, an adoptive mother and their child, this moving play reveals the ups and downs we encounter in family life.
The cast features two-time Tony nominee Alison Fraser, acclaimed performers Alysia Reiner (Sideways) and Jill Shackner (Les Miserables) and is directed by Wendy Beckett, a well-respected presence in theater who has written more than 25 plays and directed over 40.
A Charity Case is produced by Peter Walters for Pascal Productions.
Highlights of the deal:
$35 value for $17
Featuring two time Tony nominee Alison Fraser
Show by highly regarded Australian Director Wendy Beckett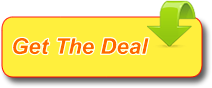 A Charity Case
Harold Clurman Theatre
410 West 42nd Street
New York, NY 10019
Phone: 212.947.8844
Map it