Today's Daily Deal combines wine with bike riding around Long Island's North Fork region. Opposite to the South fork which is the Hampton's, the North Fork offer's stunning views and an area known for great wine. The Bike and Roll NYC North Fork bike tour is giving away a $170 value tour for $85 which is half price.
If you enjoy a good ride, then you are on your way here as the roads are smooth with wide shoulder's and the tour includes stops that offer breath taking scenery. The guided tour will be 22 miles long and will take you on an adventure through a vineyard and award-winning winery. Visit an artisanal cheesemaker while on tour through this unique town.
If you are a foodie, this is the perfect getaway from the city to enjoy gourmet food and wine.
Highlights of the deal:
$170 value for $85
Tour of award-winning winery
Store any purchases you make along the way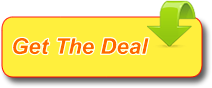 Enjoy!