Today's Daily deal will get you in shape. If you've been looking for a gym and are not quite sure if you would rather exercise outside or head indoors, here's your chance to test it out for only $10 for the month. Blink Fitness is also throwing in a free towel to the first 100 new clients to take this deal.
They have 100 pieces of state-of-the-art cardio and strength training equipment, plenty of area's to stretch and locker rooms and showers that are top notch. Don't worry, they also have a lot of flat screen's to keep you entertained.
Highlights of the deal:
Bright, spacious design.
State-of-the-art fitness equipment.
Clean lounges & locker rooms.
Over 100 pieces of top-of-the line cardio equipment from Life Fitness.
First 100 purchasers get free gym towel.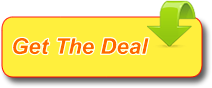 Enjoy!
Blink Fitness locations
NoHo
16 E 4th Street
New York, NY 10003
Phone: 212.228.7000
Map it
Yonkers
Cross County Shopping Center
Yonkers, NY 10704
Phone: 914.375.3900
Map it
Paramus
Bergen Town Center
Paramus, NJ 07652
Phone: 201.845.5055
Map it