Today's Daily Deal, offers great end of the week fun with NYC Salsa Class's Friday Night Salsa and Tequila Tasting. The temperatures in NYC are starting to dip so why not hit the world's steamiest dance floor for a two hour salsa lesson with tequila tasting, a $65 value, for just $32.

It doesn't matter if you feel like you have two left feet and no rhythm. This class accepts all levels. A combination of Tequila and sexy salsa dance has no limits on where this night could end up.
Held in the Roy Arias Studios in Time Square, classes with tastings are available Friday, November 25 through Friday, April 6 at 7:00pm.
Highlights of the deal:
$65 value, for $132
Enjoy a night of tequila tasting and salsa dancing
Fun, social and entertaining
Excellent for beginners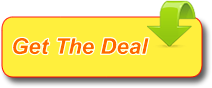 NYCSalsaClass
300 West 43rd Street (Room 506)
New York, NY 10036
Phone: 212.724.3900
Map it