Today's Daily Deal will open you up to the world of cooking. MOPAC (Meet Other People and Cook) is offering a cooking class that is fun and a good way to learn to chop, saute and whip up exotic dishes while meeting other clueless want to be chefs. For today only, MOPAC will be offering their urban culinary adventure a $50 value, for just $25. Network using the kitchen to make connections.
Highlights of the Deal:
Deal is $25 ($50 value)
Meet new people while learning how to cook
Free drinks all night long
Your instructor will walk you through a group wine tasting and a "Being With Food" workshop where you will start with the basics of making a recipe from scratch. You wil learn how to decorate cupcakes followed by a plating session, food improv activities and a food pairing seminar. Drinks are free for the duration of the class.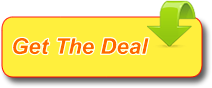 MOPAC
Bushwick
47 Thames Street
Brooklyn, NY 11237
Phone: 718.417.0619
Map it