Today's Daily Deal features the spicy taste of the Caribbean and American South. For $20, you get a three-course dinner for two at Caribbean Soul in Brooklyn (up to a $49.85 value). The three courses include:
One appetizer (up to a $10.95 value)
Two entrees (up to a $14.95 value each)
Two desserts (a $4.50 value each)

Caribbean Soul is a fusion of West Indies and the American South. Smoked Ribs, Oxtail and curry chicken are just a few of the dishes that are on the menu. The sides include bammy flatbread and candied yams. Vegetarian dishes are also available.
Caribbean Soul
Clinton Hill
920 Fulton St.
Brooklyn, New York 11238
(718) 399-7200
Map it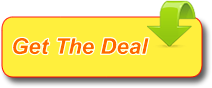 Enjoy!