Today's Daily Deal is a 1 hour hot stone massage and manicure for $39 that is regularly $130. Treat yourself to a calm and relaxing spa by European Skin Care.  Escape the busy city with a hot stone treatment for one hour that will give your skin the total rejuvenation that it needs.
Your treatment will be performed by a specially trained massage therapist that will expertly apply the stones to key points on your body while massaging away any tension in your muscles and reliving stress.
Highlights of the deal:
Deal is $39 ($130 value)
De-stress and detoxify with a hot stone massage.
Professional atmosphere and effective treatment.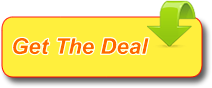 European Skin Care
139 Fulton St
New York, NY 10038
Phone: 212.587.7157