Today's Daily Deal is a spa treatment package at the Pod Spa. Experience the oxygen spa treatment package and a $50 gift certificate for further treatment, a $350 value, for just $99.
Take beauty and wellness to another level by enjoying all of the features of the deal which includes an oxygen pod session, CO2 facial, oxygen facial, LED facial, body wrap, coconut oil rub, oxygen inhalation treatment and $50 to use toward any other treatment.
The Pod Spa's oxygen spa treatment harnesses the power of this vital gas to rebuild skin, smooth lines and wrinkles, increase skin firmness, eliminate toxins from the skin that cause breakouts, stimulate collagen production and reverse damage cause by free radicals.
Highlights of the deal:
$350 value for $99
Beauty and Wellness oxygen body treatments
Oxygen treatments can boost your immune system, support restful sleep and help you loose weight.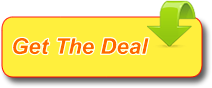 The Pod Spa
635 Madison Avenue
New York, NY 10022
Phone:201.994.7058
Map it